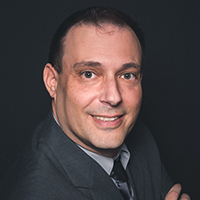 Brian Gannon, CPA, is the founder and owner of Virtual CFO Solution. His mission is to improve the lives of small business owners by helping them save on taxes, manage cash flow and build wealth in their business. His blue-chip financial and accounting experience makes him the perfect advisor to owners of small businesses, but his real measure of success is how happy his clients are with his solutions.
Brian is a licensed CPA in Florida. As a QuickBooks Certified ProAdvisor, he often provides setup, training, checkup, reporting, and support services for QuickBooks®. He is a Certified Tax Coach with proven expertise in tax planning and is a member of the American Institute of CPAs and the Florida Institute of CPAs. He is also technology-savvy, often advising clients on how to smooth workflow and save time through new accounting apps and tools.
In addition to general accounting services, Brian Gannon CPA offers a large range of specialty services, including tax preparation and planning, tax problem resolution, outsourced-CFO services, forensic accounting, financial planning, and tax returns, for a variety of clients in many different industries.
Prior to starting his own business, Brian accumulated extensive experience holding various CFO and director-level positions at several companies, including General Electric and Outback Steakhouse. Most recently, he was responsible for a $128M annual budget as the Director of Finance for a large company and led or assisted various projects, including planning, budgeting, forecasting, payroll, and corporate headcount reporting. Peers call him diligent, hard-driving, and client-focused.
Brian received his B.S. in Accounting from the University of South Florida. When he's not working, Brian enjoys going to the beach, watching sports or Game of Thrones, attending concerts, and spending time with family and friends.